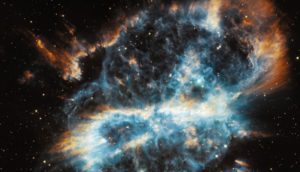 Background
In the Hindi scripture there is a famous passage in which the god Vishnu describes himself as death; to Westerners this is mostly known through Oppenheimer's citation:
"Now, I am become Death, the destroyer of worlds."
But, there is another god in Hinduism, Brahma, that is the creator of the universe.
How does this relate to startups?
Just like these two gods, startups are of dualistic nature. In particular, they are both job creators and job destroyers. One one hand they create new jobs and job types. On the other hand, they destroy existing jobs.
So what?
This dualistic nature is often ignored when evaluating the impact of startups on the society, although it's definitely in the core of the Schumpeterian theory of innovation. What really matters for the society is the balance — how fast are new companies creating jobs vs. how fast they are destroying it.
I haven't seen a single quantification of this effect, so it would definitely merit research. Theoretically, it can be called something like SIR, or startup impact ratio which would be jobs produced / jobs destroyed.
SIR = jobs produced / jobs destroyed
As long as the ratio is more than 1, the startups' impact on the job market (and therefore indirectly on the society) is positive. In turn, if it's below 1, "robots are taking our jobs". Or, rather, if it's above one, Brahma is winning while below one means Vishnu is dominating.
Dr. Joni Salminen holds a PhD in marketing from the Turku School of Economics. His research interests relate to startups, platforms, and digital marketing.
Contact email: [email protected]