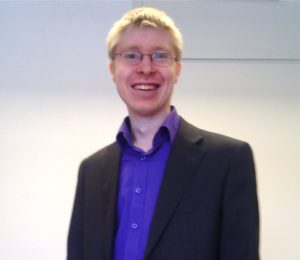 Joni Salminen
PhD, Marketing
E-mail: joolsa(a)utu.fi
Tel.: +358 44 06 36 468 (Finland), +974 6694 6693 (Qatar)
Office: Rehtoripellonkatu 3, 20500 Turku (Finland); Qatar Computing Research Institute, Doha (Qatar)
Biography
Joni works as a postdoctoral researcher at Turku School of Economics, and Qatar Computing Research Institute. His dissertation focused on strategic challenges of platform startups. Joni is currently studying collaboration between startups and corporations, automatic persona generation (APG) from social media data (YouTube, Facebook, Google Analytics), and the societal impact of machine decision-making.
Industry experience
I have 5+ years of experience in digital marketing as a marketing manager in an ecommerce company. Growing sales from 100k€ to +2M€ by using Google AdWords, Facebook Ads, email marketing, SEO, and conversion optimization. Consulting startups and SMEs on potential of online marketing.
Teaching
I'm a passionate teacher of digital marketing, services marketing, and startup marketing. Hands-on focus, combining theoretical and practical insights.
My students have won several international digital marketing competitions, including:
Google Online Marketing Challenge (European Business Award, 2013)
Google Online Marketing Challenge (European Business Award, 2016)
Facebook Global Digital Challenge (2015)
Some of my teaching material is available at Slideshare.
Selected Publications
Salminen, J. Kaartemo, V., & Mustak, M. (2014) Network Perspective on the Creation of an Online Platform – A Case Study. Proceedings of IMP Conference, September, 2014, Bordeaux.
Teixeira, J. & Salminen, J. (2014) Open-Source Software Entrepreneurial Business Modelling. Proceedings of The 10th International Conference on Open Source Systems, May, 2014, San Jose, Costa Rica.
Salminen, J. (2014) Startup dilemmas – Strategic problems of early-stage platforms on the Internet. Dissertation, Turku School of Economics, Series A-12:2014. ISBN: 978-952-249-371-2.
Salminen, J., Hytönen, A. (2012) Viral coefficient – Unveiling the Holy Grail of online marketing. Proceedings of Theoretical and Applied Aspects of Cybernetics, November 12–16, 2012, Kiev.
Salminen, J. (2012) What is business failure? A philosophical perspective. Proceedings of 7th South East European Doctoral Student Conference, September 24–25, 2012, Thessaloniki.
Salminen, J., & Teixeira, J. (2012) Critical assessment of value propositions and marketing of technology startups: Evidence from Finland. Proceedings of ABSRC 2012 Venice, March 28–30, 2012, Venice.
Pitkänen, L., & Salminen, J. (2012) Crowdsourcing research to mobile consumers? Emerging themes on videographic data collection. Proceedings of Planetary Scientific Research Centre Conferences, March 24–25, 2012, Dubai.
Salminen, J. (2012) Customer service game: Developing theory with students. Proceedings of International Scientific Conference of Students, Postgraduates and Young Scientists, March 19–21, Kiev.